The E-Paper Vendor is a unique knowledge management and learning solution, designed to enhance your newspaper reading experience with smart access to the complete digital version of daily newspapers through your electronic devices.
The proliferation of digital technology has created unique opportunities for print media houses to eliminate printing costs and offer improved and convenient reading experience to readers across the globe with the complete digital version of their publications. A number of forward-thinking Executives and Managers in Nigeria and abroad have already adopted these electronic newspapers offered by the E-Paper Vendor and are enjoying the smart features, cost-savings and environment safety opportunities offered by our solutions.
Beyond the daily headlines, the rich information available in newspapers can help enrich your knowledge and understanding about your clients and prospects; your industry; and even your competitors.
"Newspapers can inspire ideas and insights that will improve your existing assessments, strategy and productivity."
Our Track Record:
Our typical clients are C-Level Executives, Managers or Professional in Operations, Marketing, Branding, Product Development, Research, Finance, Customer Service or Sales across various industries in the Private, Public or Not-For-Profit Sectors. Below is the snapshot of our prominent organizational clients.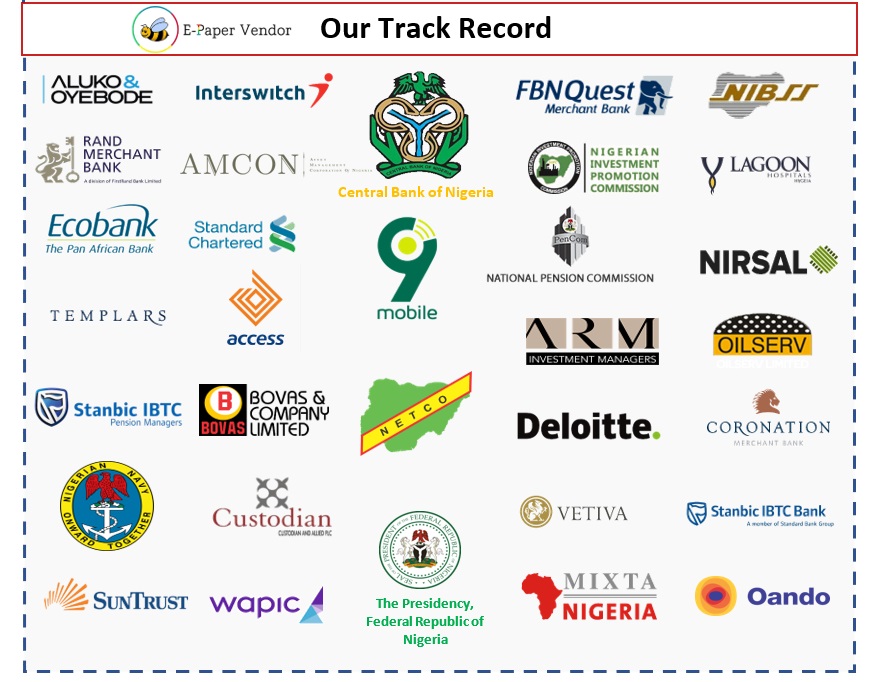 Our Serviced Sector and Industry Distribution:
Our individual and organizational clients cut across various industries. The Pie Chart below shows the different industries and the distribution of our clients within these industries.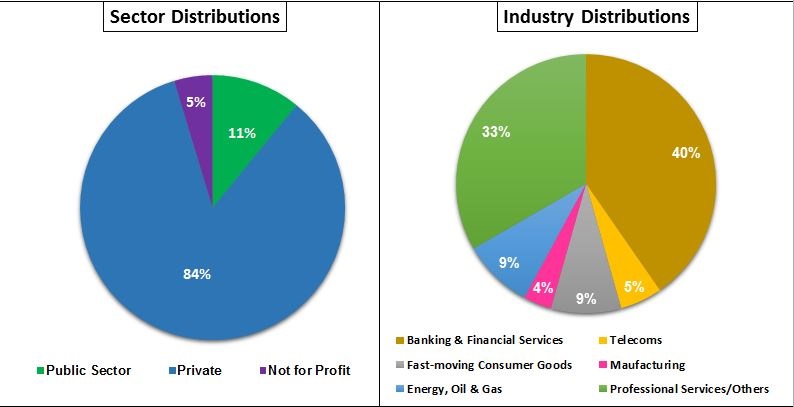 Our Existing E-Paper Solutions include: